RIT SPEX is back for the fall!
SPEX has been hard at work preparing for this fall. This is set out to be the most diverse and exciting year for SPEX yet!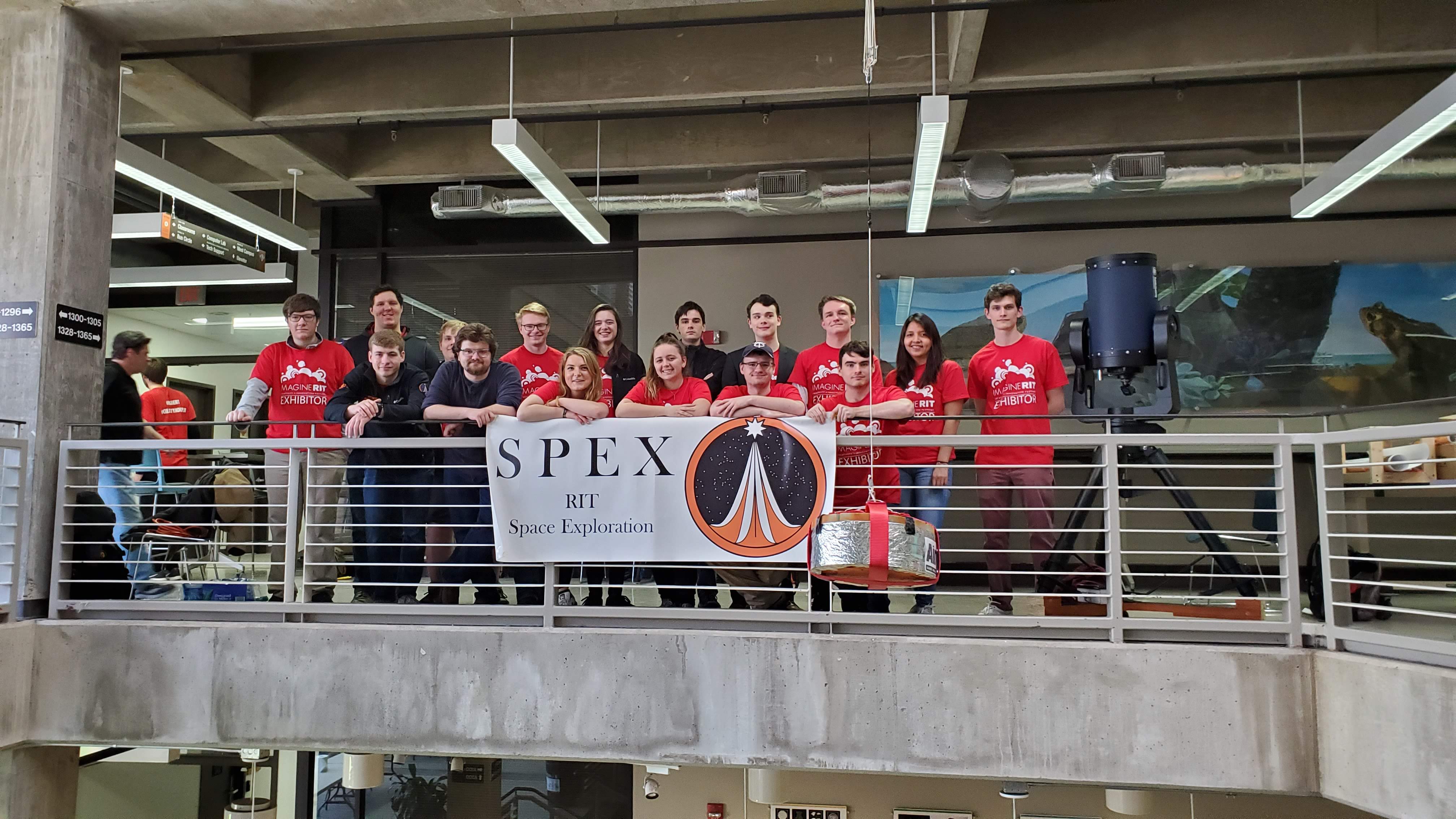 SPEX New Member Orientation
SPEX is doing two new member orientations before the first general meeting. This is an optional but great opportunity to learn about what we do. Both are open to anyone interested in attending.
SPEX New member orientation 1
When: Tue, August 27, 6pm – 7pm
Where: HLC 2575 (map)
SPEX New member orientation 2
When: Wed, August 28, 4pm – 5pm
Where: HLC 2575 (map)
SPEX General Meeting #1
The first General Meeting for RIT SPEX will be Saturday, Aug 31, 2019 11:00 AM in Hugh L. Carey Hall. It will last approximately 1 hour with a brief new member orientation as well as some time dedicated to the project teams. There is also an optional lunch at Salsa's / Cantina afterwards to which everyone is cordially invited.
Fall Projects
CubeSat
As many of you might know, one of the reason that RIT SPEX was founded 5 years ago was to work on RIT's first satellite. This fall, building on past SPEX projects like CSLI and $50SAT, SPEX will begin work on a CubeSat project of this magnitude. This will be a multi-semester effort and is RIT SPEX's most ambitious project yet.

IREC 2020
This summer SPEX will be returning to the Intercollegiate Rocket Engineering Competition (IREC). This time our payload will be even more ambitious. SPEX will be launching SPEXTRO, an protein spectroscopy experiment based on a multidisciplinary senior design project that never had the chance to fly.

Rovers
The rovers team will be taking all of the experience and knowledge put towards building the mini-Rover and will begin work on a URC-ready (University Rover Challenge) rover. The team has already been meeting over the summer to plan for this project.

Vacuum Chamber
To assist with CubeSat, IREC and other future projects SPEX will be building a vacuum chamber. This will allow us to test space hardware in a space-like environment easily and cost effectively.

Astrodynamics
The Astrodynamics team has a busy fall ahead of them. A number of projects will be worked on including repairing the roll-off motor at the RIT observatory, working on the radio telescope project, a computer-vision based star mapping software, as well as some other modifications to the RIT observatory and some other learning projects.