Projects
Why do we do projects?
RIT Space Exploration (SPEX) has a rich history of projects. Every year SPEX launches a high altitude balloon with an scientific payload. This has included deployable solar panels, computer vision and light in the sky (LIS) missions. SPEX has built cold gas thrusters and arc-jet propulsion systems. One of the earliest SPEX projects was an optical laser communication array as well as radio and visual tracking for out high altitude balloons. Projects are what sets us apart from other groups on campus.
Past and present projects
High Altitude Balloon
A quick-to-develop testbed
The SPEX High Altitude Balloon (HAB) project/group allows for a unique opportunity to conduct experiments for our Cubesat in a near space-like environment. HABs typically reach an attitude of approximately 30,000 meters (about 100,000 feet). SPEX HAB has launched four previous balloons, designated as HAB 1, Hab 2, HAB 3, and HAB 4.
The relative low cost and fast turn around of HABs provides a great way for SPEX members to gain hands-on experience in a field they are interested in. Examples of this are design flight software, flight hardware, payload bus, and other payload concepts.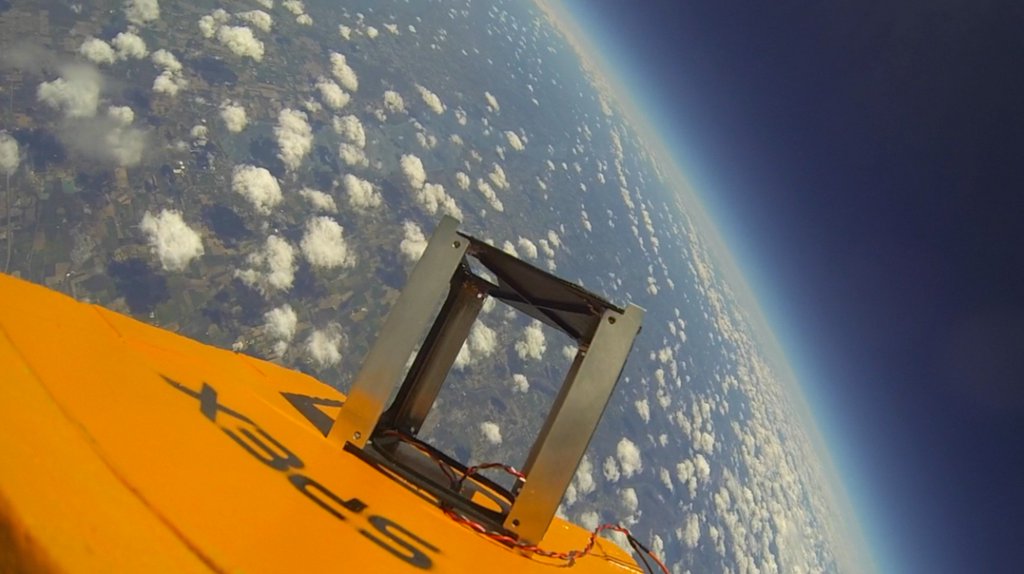 Image of HAB 2 launch before camera failure at an estimated 18,500m.
Astrodynamics
The astrodynamics team is responsible for developing the expertise and techniques for tracking fast moving Low-Earth Orbit(LEO) objects. We use optical telescopes to record LEO object orbital elements then use that data with Orbital Simulation software to model their orbits over time.
SPEX members at one of our observation nights.
IREC (Intercollegete Rocket Engineering Competition)
Every year Spaceport America host the Intercollegiate Rocket and Engineering Competition or IREC. Teams for colleges from across the country meet to compete in these events. The SA Cup takes place in Las Cruces, NM. RIT SPEX will be partners with RIT Launch Initiative to deliver our entry into the competition. SPEX has taken place in one IREC previously, in 2018. Launch Initiative will build the rocket, SPEX will provide the payload. Our goal is to design and build a scientific payload to compete in the intercollegiate rocket engineering competition.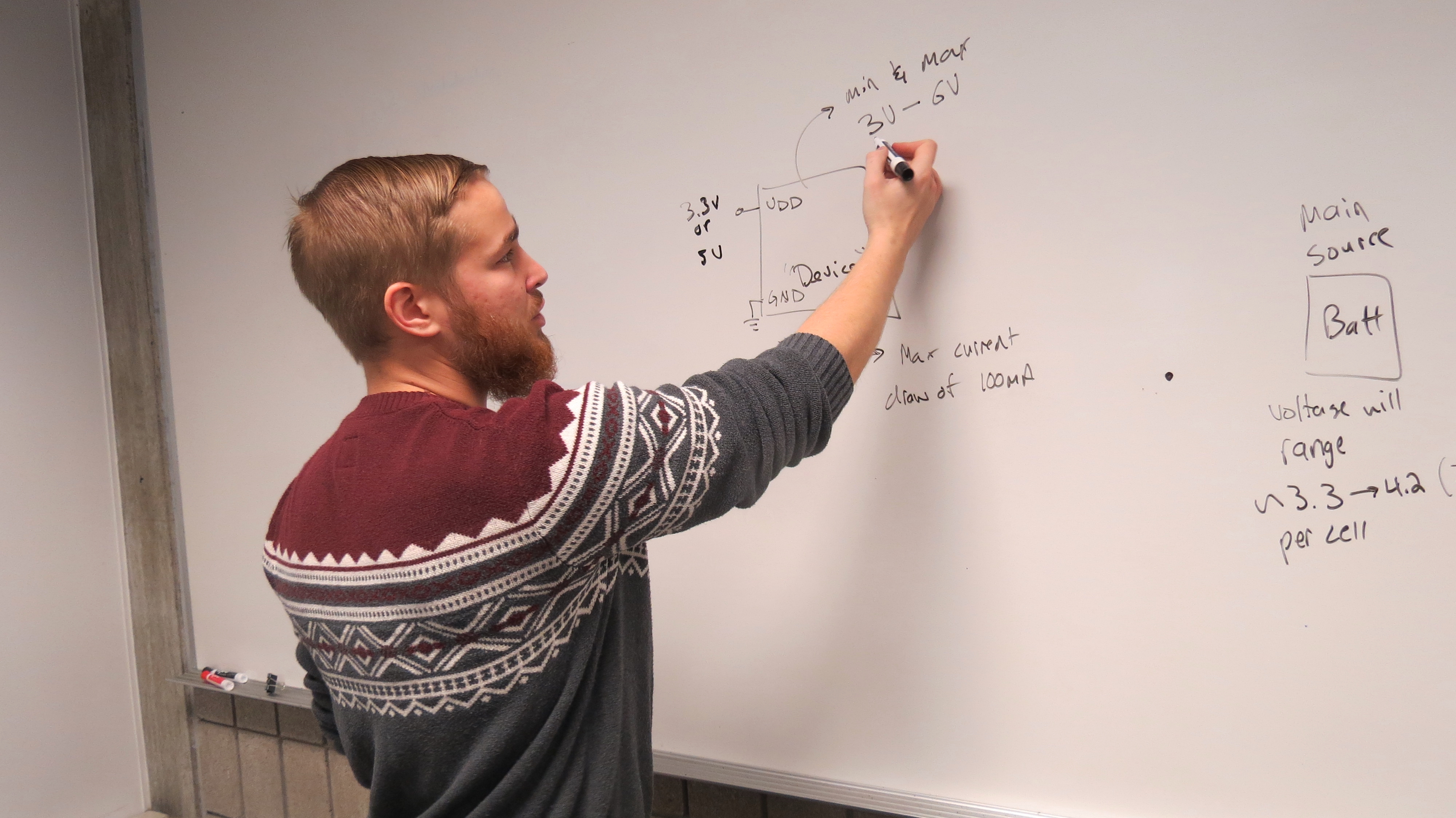 Team lead, Dan designing battery schematics.
Rocket Nozzle Analysis and Design
The Rocket Nozzle Analysis and Design team designs, fabricates and tests various nozzles for the purpose of education and integration with other SPEX projects in the future. The team measures the thrust and perform data analysis to compare experimental results to computational results.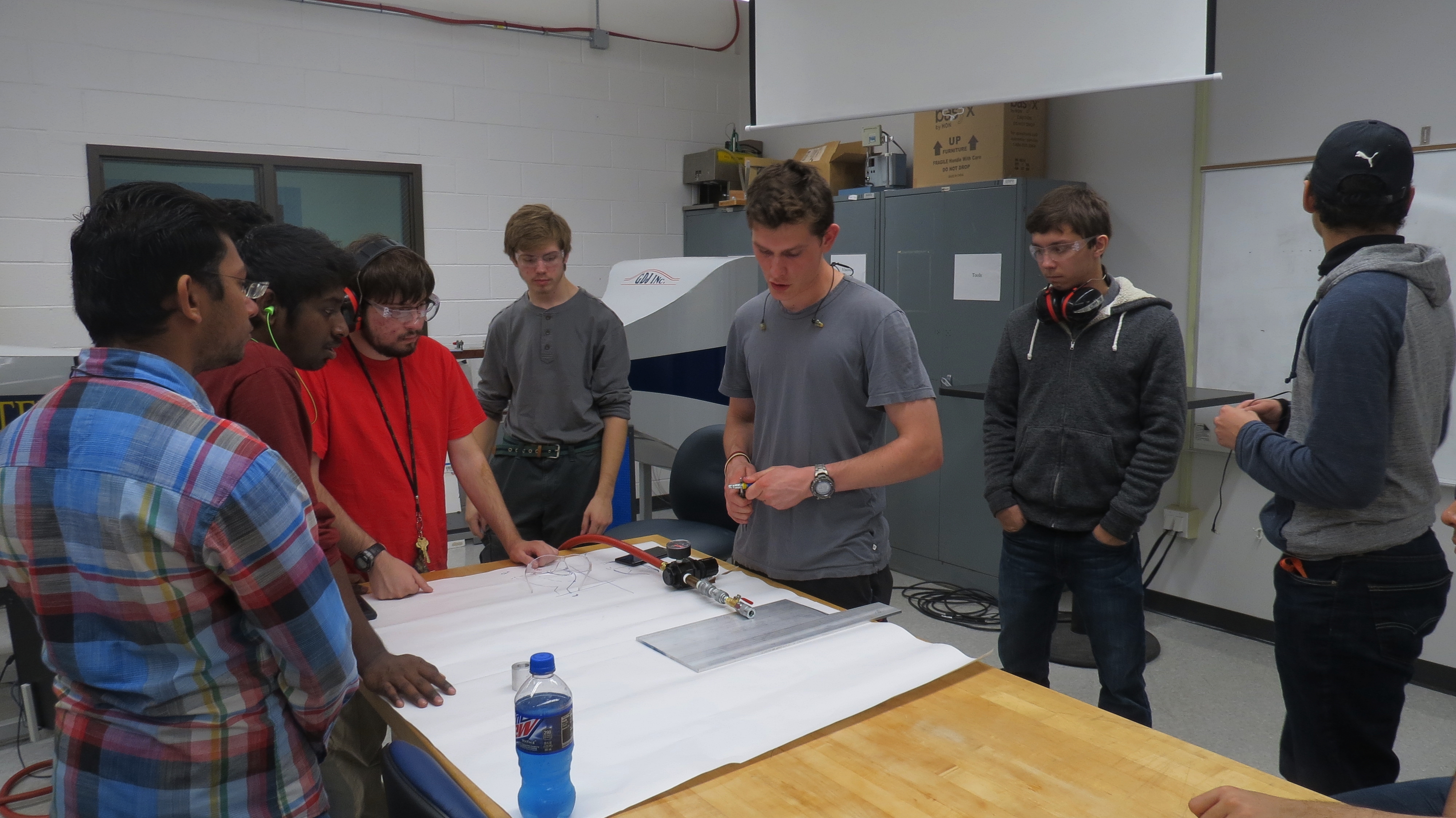 The team prepares to test 3-D printed nozzles for data collection.