Today, April 22nd, 2018 at 10:24 A.M. RIT Space Exploration launched our fourth high altitude balloon, appropriately named HAB 4. The launch was well looked forward to by the HAB team. The balloon represents the work of a team of students united by their passion of space exploration.
This HAB flight consists of 3 scientific payloads as well as the flight hardware, cameras, balloon, parachute, and the APRS modules used to track the payload box. These parts have all come together today to make this flight a success.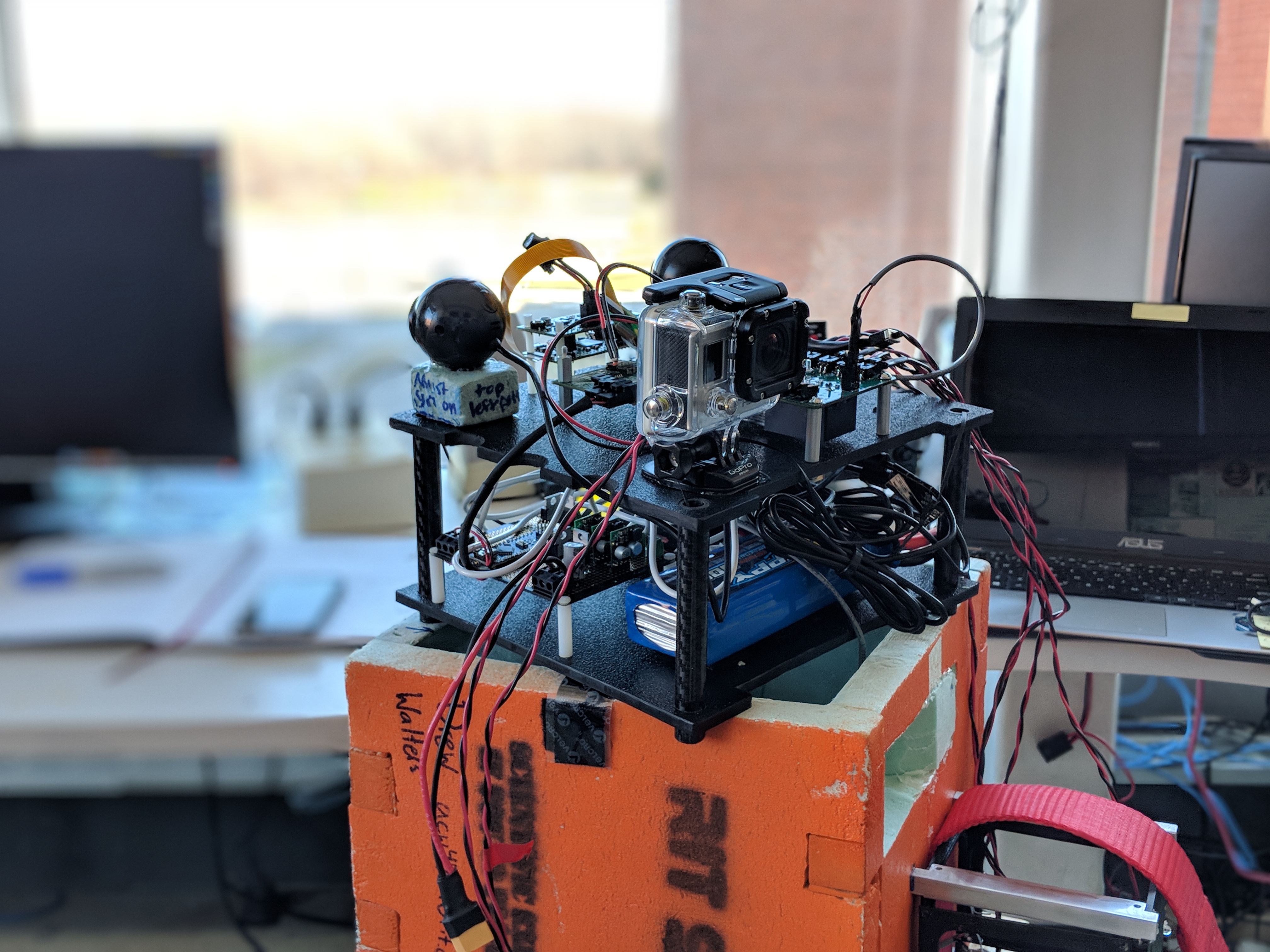 The HAB 4 payload bus
This fourth launch by RIT SPEX is our most complex by a wide margin. It is the first flight of a newly designed structural frame, a new connection method for the parachute, and our heaviest launch to date. The new design addresses many of the problems of convenience seen in earlier launches.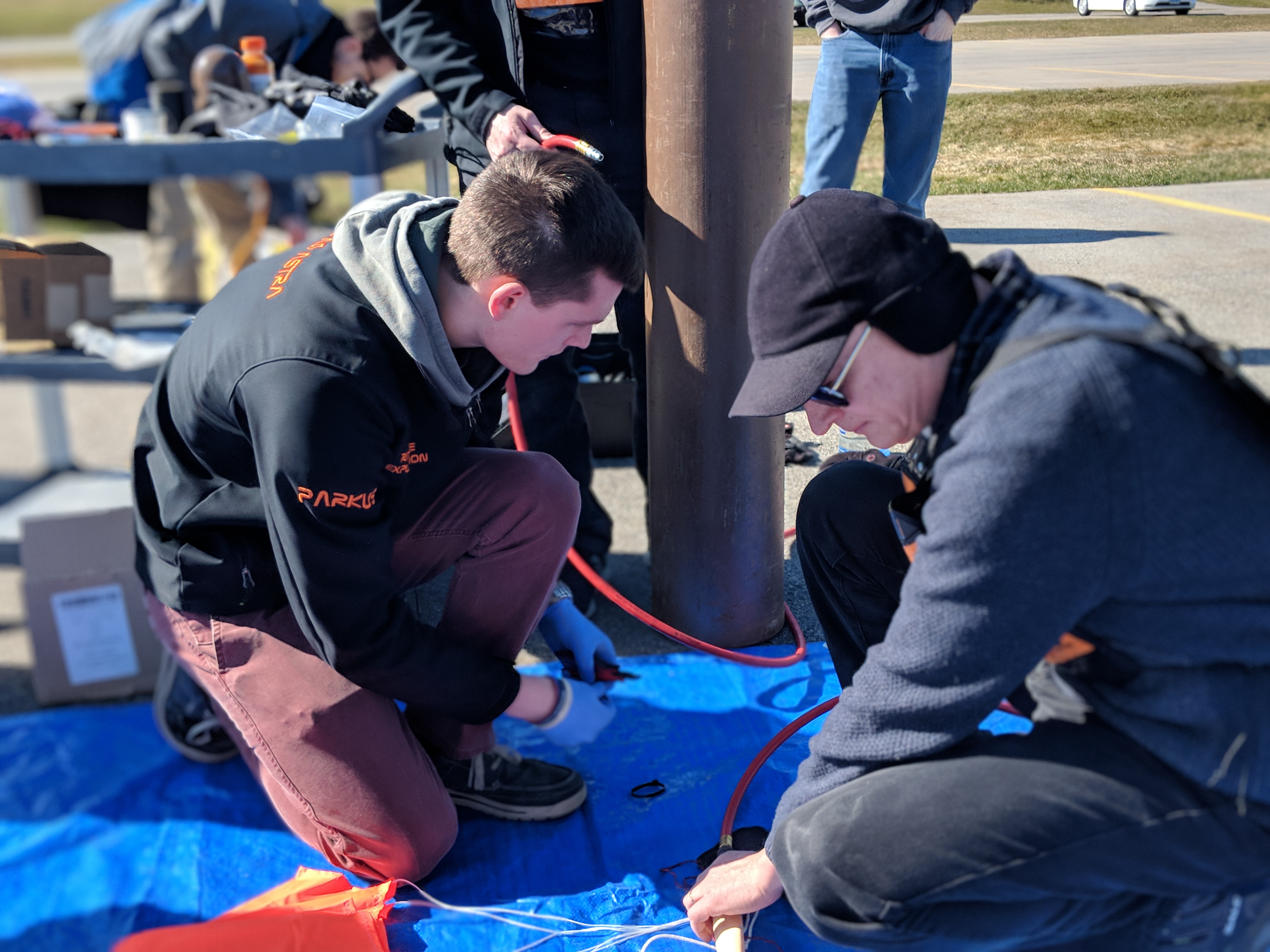 Preparing the balloon plug
This is our heaviest launch because it includes three scientific payloads. In the past we have flown sensor boards and one tech demo. This time we have a redesigned sensor board, a robust power distribution board, a larger (1500g) balloon, and our three scientific payloads. The payloads include two computer vision trials, one studying vegetation density mapping and the other determining orientation, and a tech. demo re-fly of the CubeSat frame that flew on HAB 2.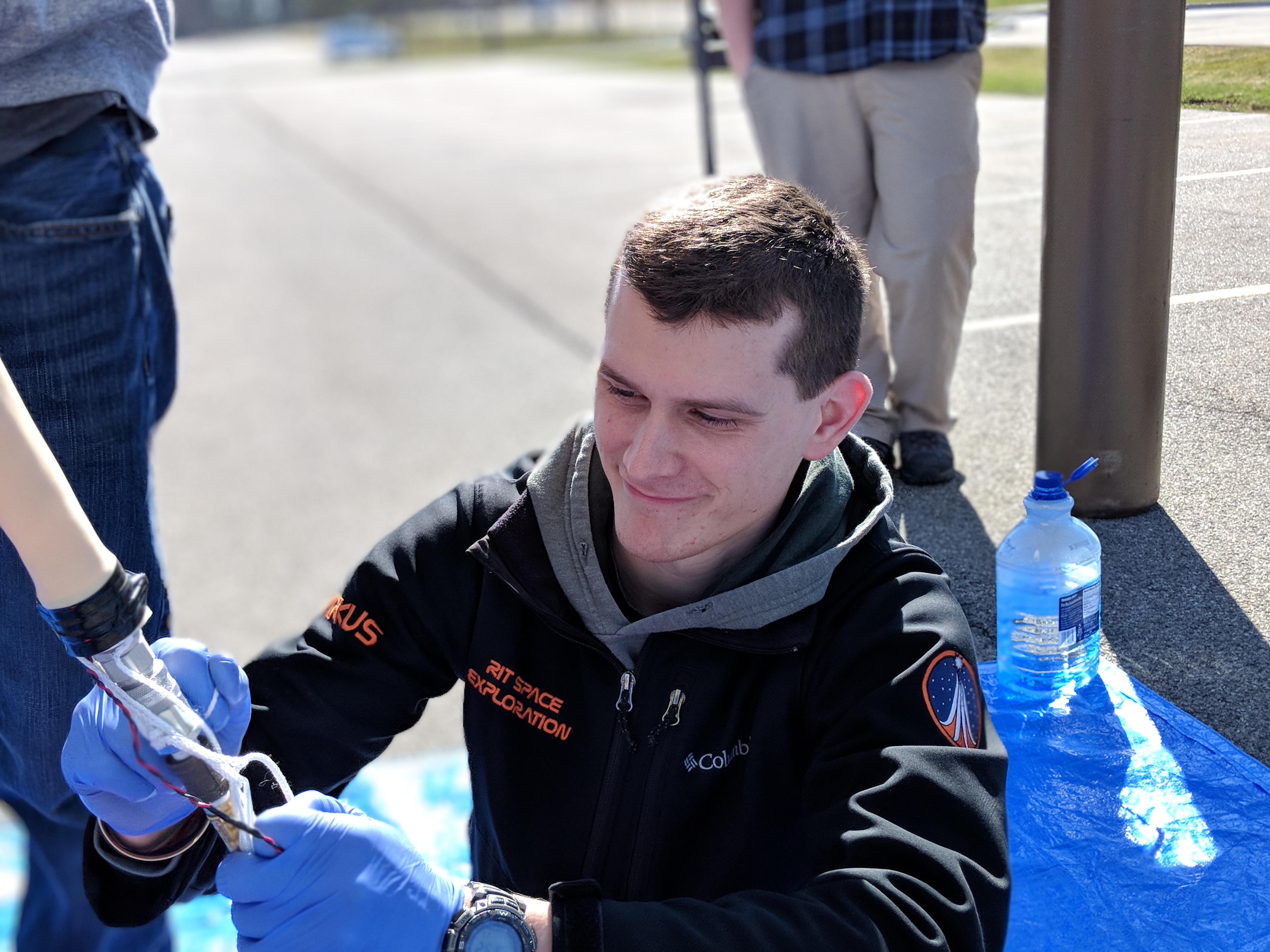 SPEX Director James holding the balloon neck
The HAB team will be tracking the balloon using APRS.fi and recovering it later once it has landed. The flight will only be a couple of hours and the payload box will need to be recovered by the team to secure the video and flight data. The video will be posted once it the box is recovered.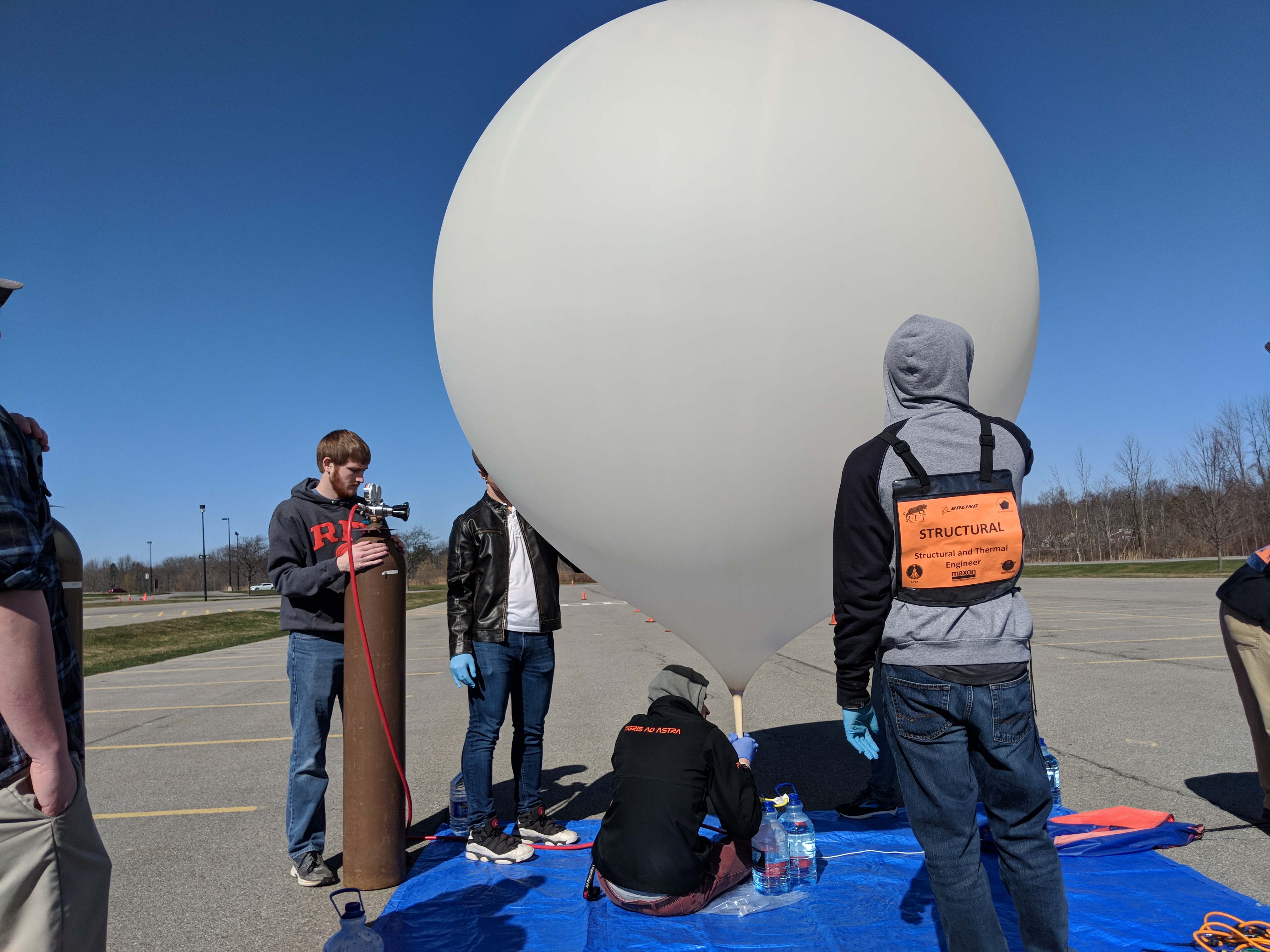 The HAB team filling up the balloon
HAB 4 has been an incredible experience for the team. We've been able to take the skills and tools we've been developing over the years and pass them down to a new generation of SPEX members. HAB is an important part of SPEX's legacy and preserving it is very important to us. SPEX is a few years old now and many of our founding members are graduating and starting their careers. HAB has proven to be a project that has stood the test of time.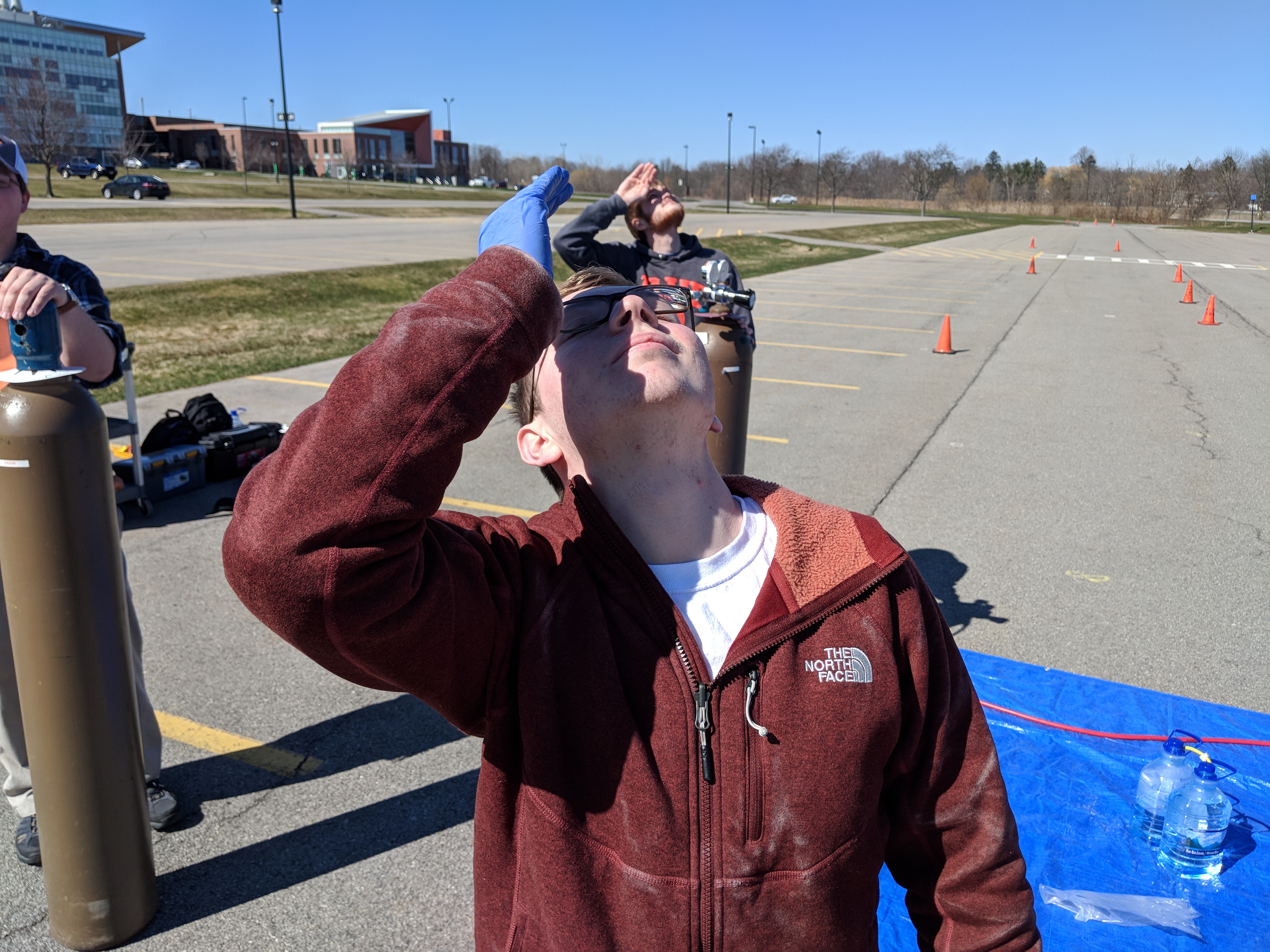 Payload Specialist Sean watching the balloon

Subscribe to RIT Space Exploration
Get the latest posts delivered right to your inbox