What is a CubeSat?
A CubeSat is type of satellite, commonly classified as a "smallsat" or "picosatellite". They provide an opportunity for smaller groups and student organizations to be able to afford to send their own mission into orbit. CubeSats are commonly one or more 10x10x11.35 (1U) units. Compared to their larger counterparts, picosatellites tend to have smaller domains of focus due to size and weight restrictions.
SPEX is currently in the design and planning phase, preparing a proposal for the NASA CubeSat Launch Initiative (CSLI). The CSLI grants accepted groups a launch into orbit for their CubeSat. Many schools and organizations have already taken advantage of this unique opportunity.
LED Payload
An on-board LED will flash to allow for atmospheric spectroscopy data to be gathered for analyzing the gases of Earth's atmosphere.
Avionics
Avionics serves as the brain of the satellite; it handles the vast majority of processing on board.
ADCS
ADCS's role is to determine the attitude of the satellite along with controlling the attitude to meet the requirements of other subsystems.
Power
Power is the main electrical subsystem, with the job of managing, creating, storing and distributing power to the rest of the satellite.
Communications
Communications is SPEX's link between the satellite and Earth, recieving data and reporting telemetry information back down to Earth.
Structures and Thermals
Structures and Thermals manages the chasis, space constraints, and thermal dissipation of the satellite's hardware.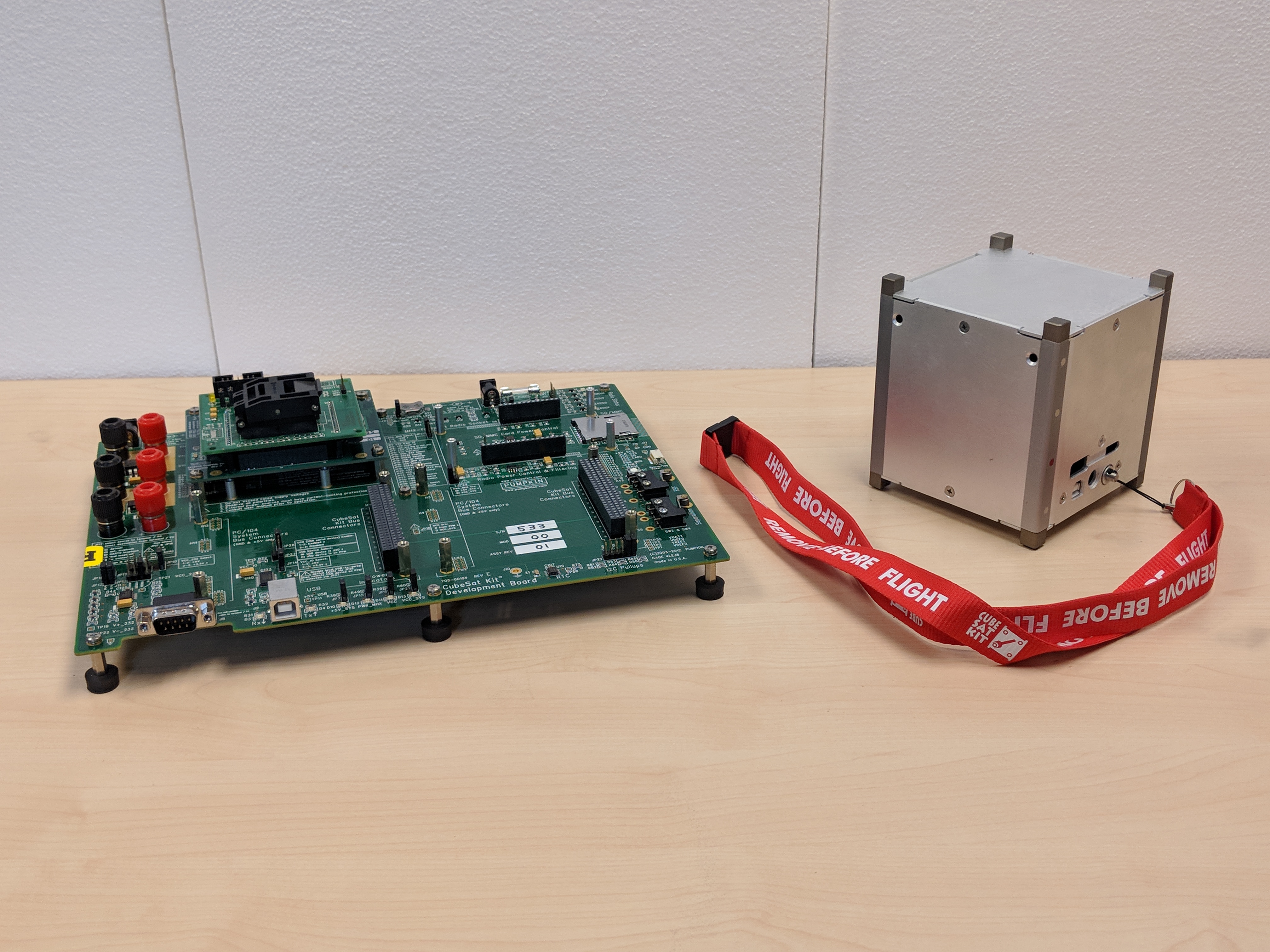 CubeSat Dev Kit
Subscribe to RIT Space Exploration
Get the latest posts delivered right to your inbox