What was SPEX doing at Imagine RIT?
RIT Space Exploration was once again present at Imagine RIT. Imagine RIT is a campus-wide event that showcases the innovative and creative spirit of RIT students, faculty and staff. For SPEX, we use this opportunity equally for outreach and showcasing our projects. At Imagine RIT there are over 30,000 visitors around campus to interact with. This year SPEX had prepared a High Altitude Balloon (HAB) launch which was unfortunately canceled due to weather. Overall, it was an exciting day to be at RIT.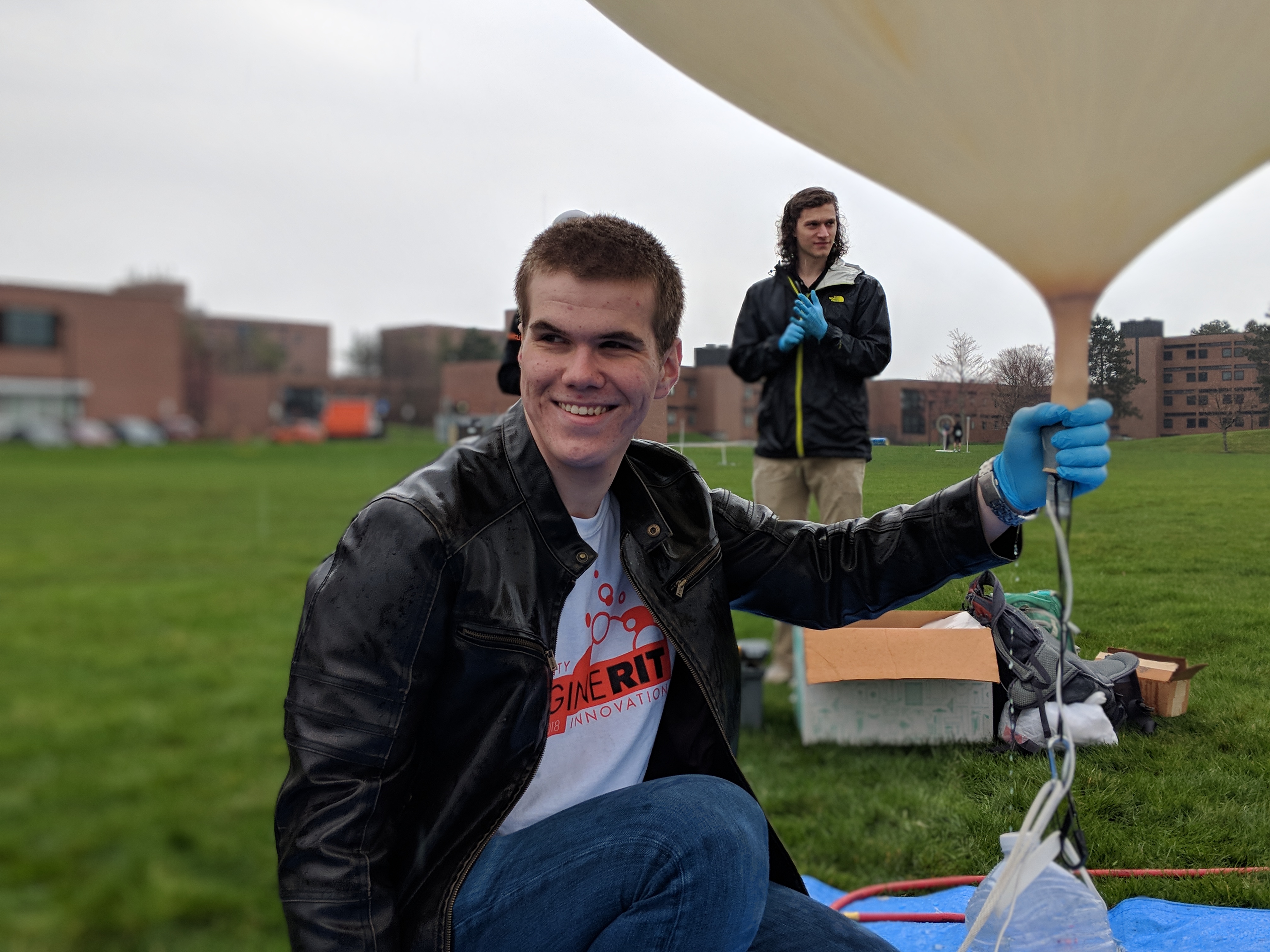 SPEX could be found all throughout the atrium in Gosnell showcasing all of our team's hard work this year. Guests young and old could get hands-on with our telescopes, HABs, rocket nozzles, IREC payload, $50SAT, CubeSat and more. Our team was there explaining what we do and answering any questions guests might have. SPEX was also in the Gordon Field House next to the MSD Solar Sail team interacting with visitors there.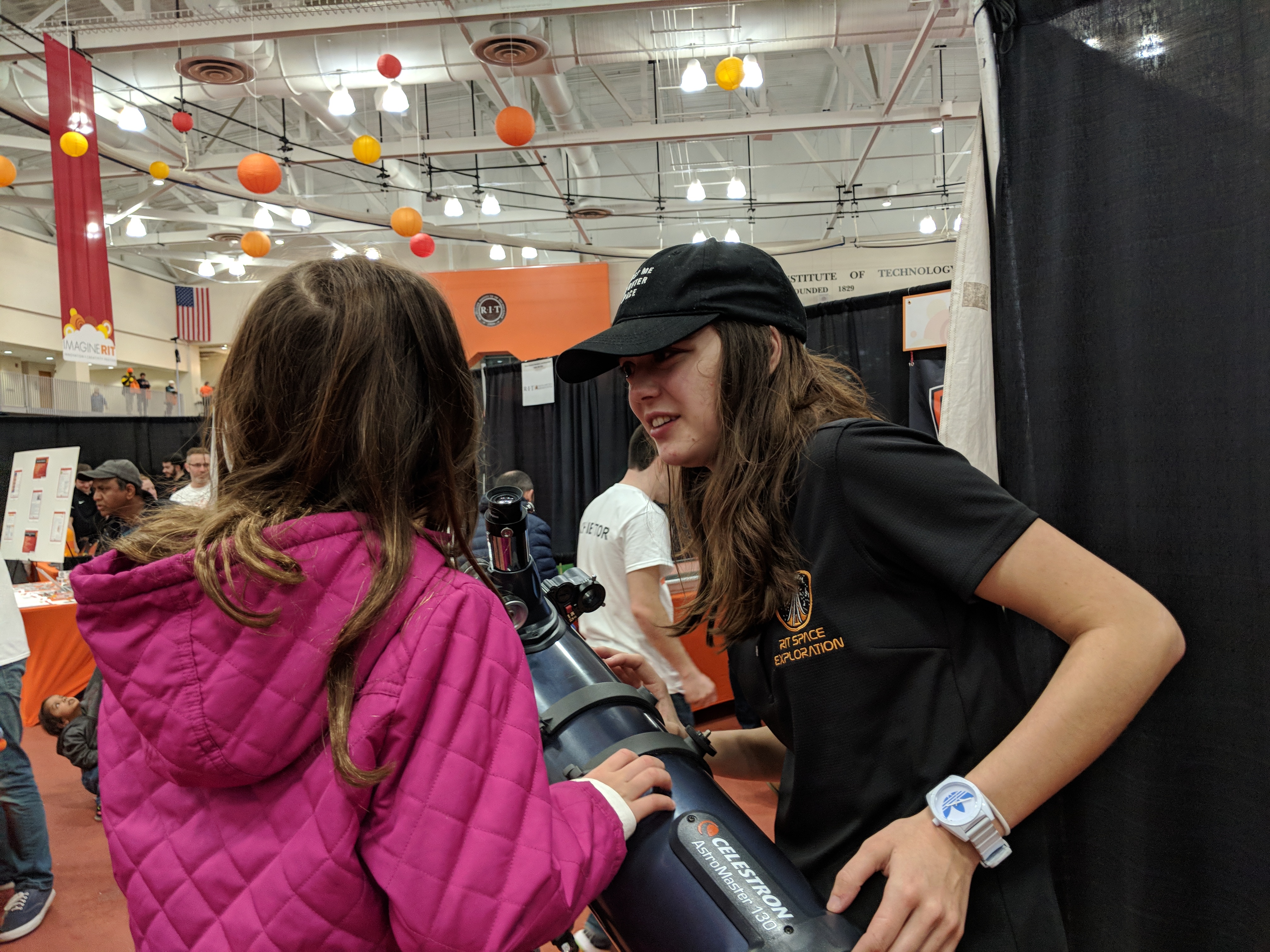 Imagine RIT is one of the most important things SPEX does. The opportunity to interact with so many people, especially children and young adults is at the core of what we do. SPEX is a group of people united by our love of space and we'd be remiss if we didn't share a little bit with everyone we can.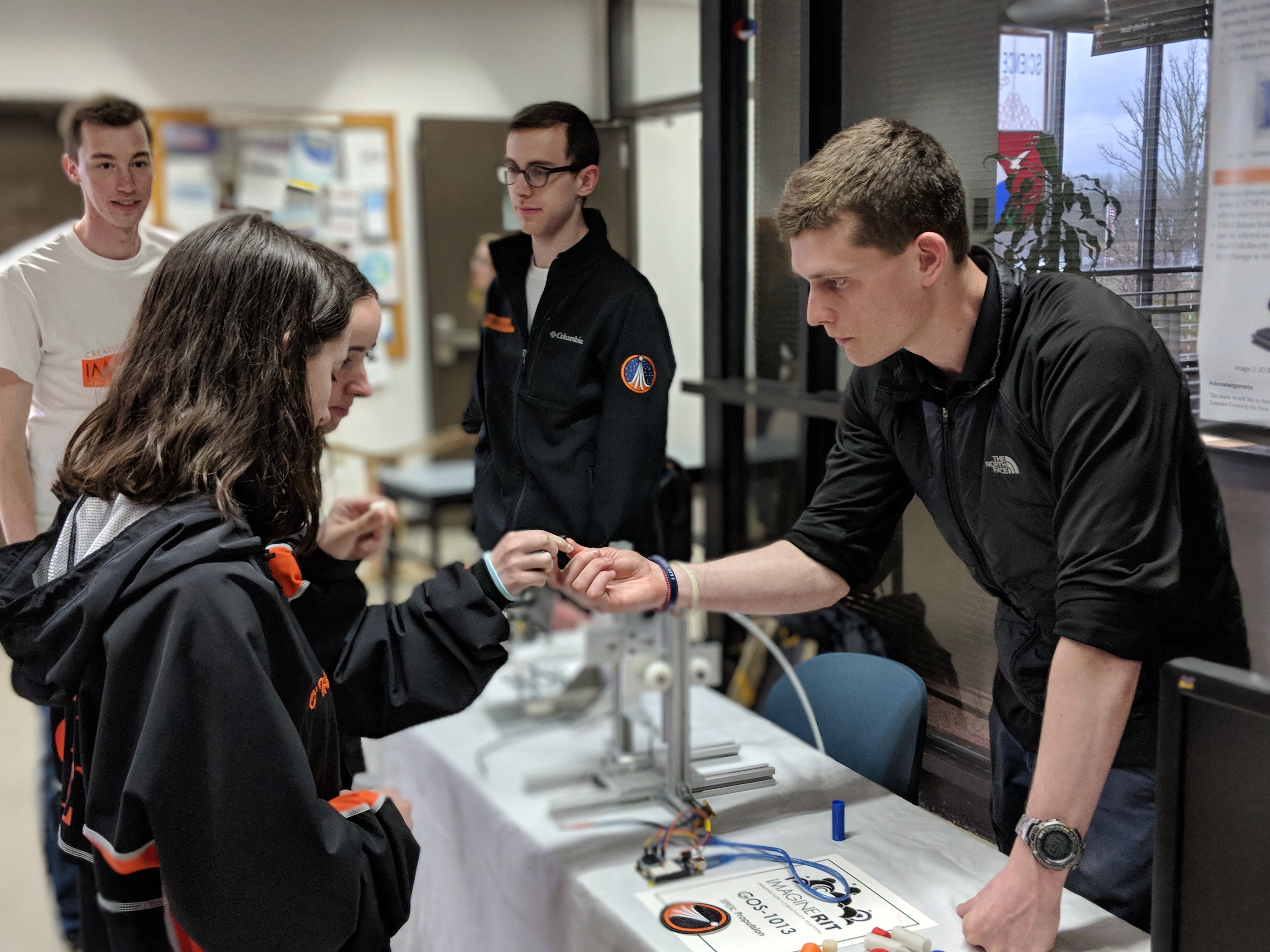 Subscribe to RIT Space Exploration
Get the latest posts delivered right to your inbox